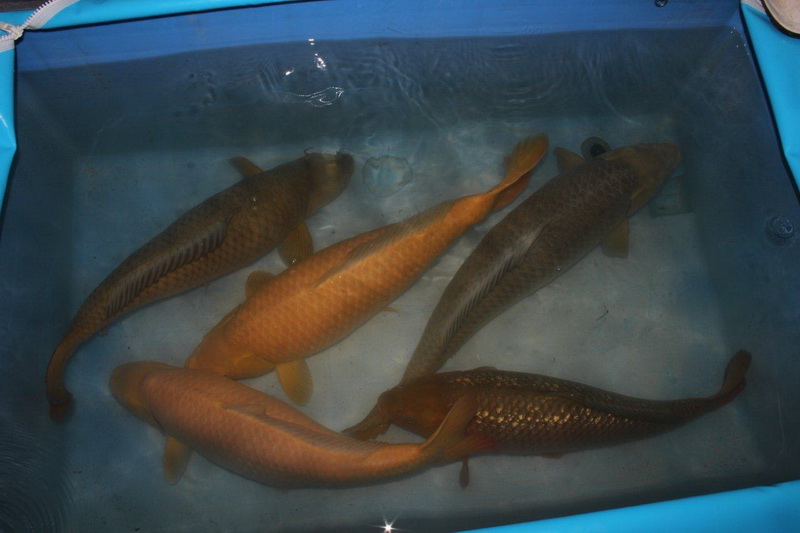 La journée fut longue, je devrai donc me borner à l'essentiel. Nous sommes pour  l'instant submergés par les nombreuses questions qu'on nous pose par mail.
Nous faisons notre possible pour donner une réponse à tout le monde dans le plus bref délai, veuillez donc nous excuser si on vous inflige quelque peu du "stress d'attente".
Marudo a rentré une récolte de nisai shiro utsuri.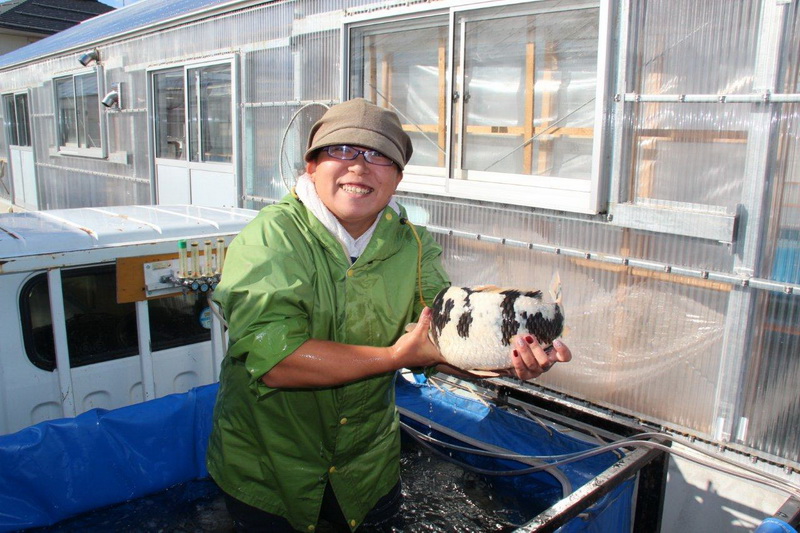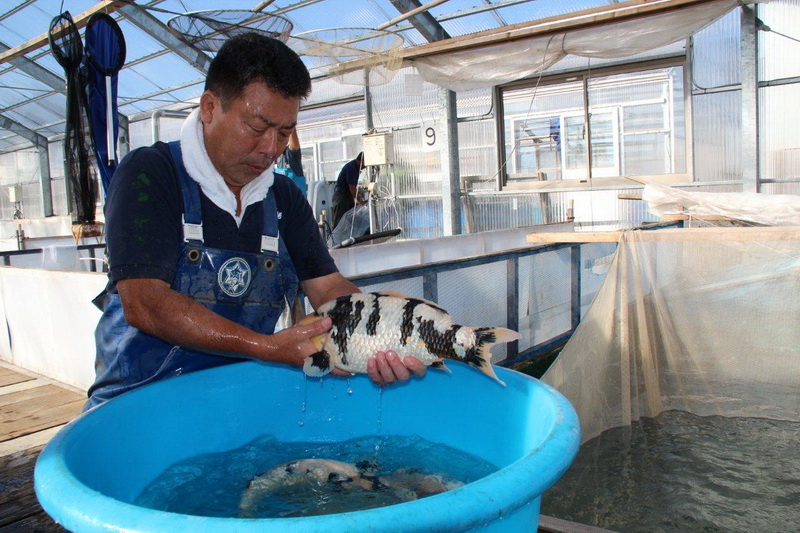 Leurs parents sont des Omosako shiro de la  lignée "panda" (la femelle) et de la lignée  "Musashi", pour le mâle. Ce sont les deux lignées des Omosako le plus connues.
En présence de pareilles références, nous sommes presque obligés d'en sélectionner quelques exemplaires.
Ces shiro ont une taille d'environ 40-45 cm; nous sélectionnons  2 nisai femelles et 2 mâles (qui sont moins chers) . Ce sont des shiro prometteurs pour les amateurs du noir et blancJ  ( ou du blanc et noir).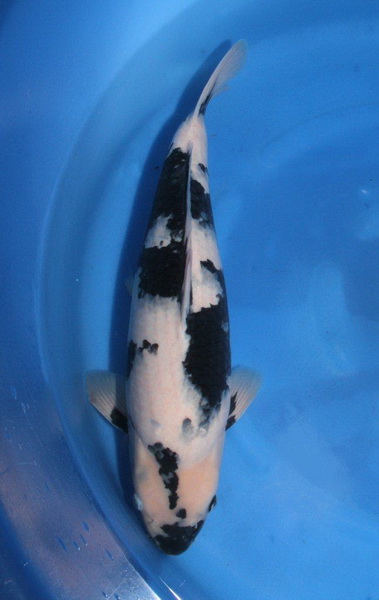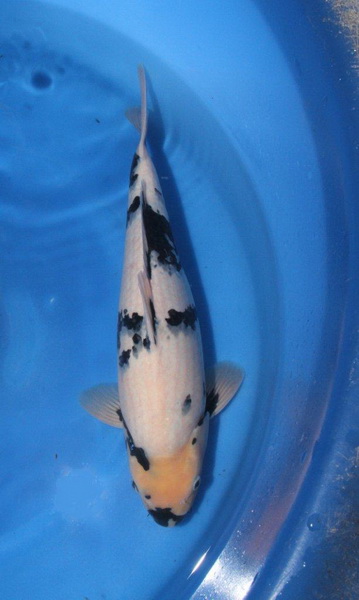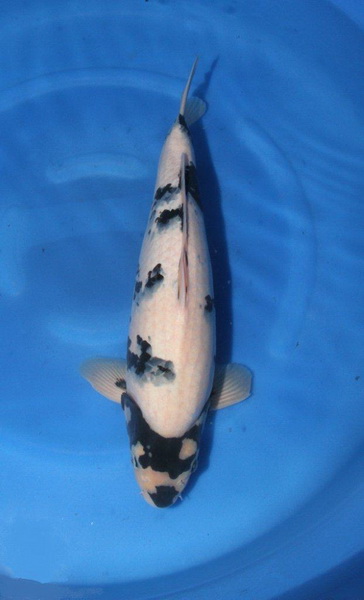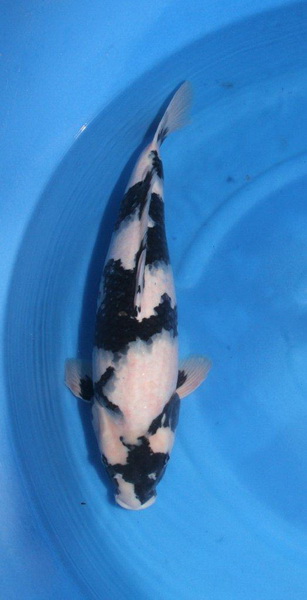 Kim's Koi: nisai shiro utsuri from Kim Cloet on Vimeo.
Nous nous "attaquons" ensuite aux jumbo, une "lutte" qui nous réjouit à chaque fois!
Nous sélectionnons dans les yonsai chagoi, 2 karashigoi, d'environ 70-80m, 2 chagoi d'environ 70-80cm et un sansai ginrin chagoi d'environ 65-68cm. Les koi sont chargés sur le chariot élévateur en route vers le stock des koi vendus
Kim's Koi: Unloading of our selection to stockingpond. from Kim Cloet on Vimeo.
Nous retournons, heureux de notre bac de koi bien rempli, à la fin d'une belle journée dans le pays du  soleil Levant!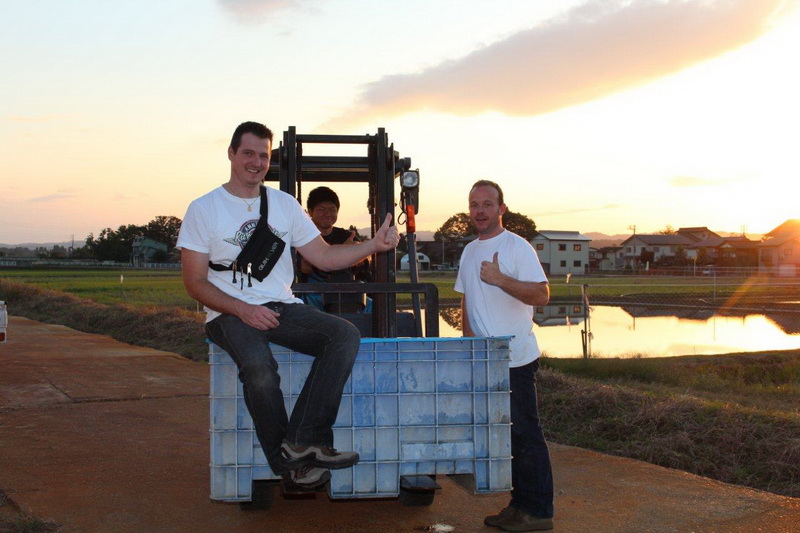 (Photo 20 octobre 34)

Kim's Koi:nisai doitsu hi showa from Kim Cloet on Vimeo.
Sayonara!
Kim & Danny